Experienced professionals
Stop looking for a job. Apply now!
At aiio you can be creative, design and decide. Be there and develop or market the next generation of software. We are looking for professional employees. We are looking for teamplayers and not for sneaks. Participate with your knowledge and become an active part of our common expertise.
Graduates
Your studies are coming to an end? You have completed your education and are looking for a job? Start your career with us! We support young talents. We offer you training and further education opportunities and make you fit for the workplace of the future. We support you and develop your know-how through new challenging tasks with modern technologies.
Students
Are you ready to get into the real world of work? aiio encourages and challenges students. Secure your way into the future. Talk to us about promising topics for your Bachelor's/Master's thesis or interesting tasks during your studies. We give you professional support and you give us the opportunity to get to know you.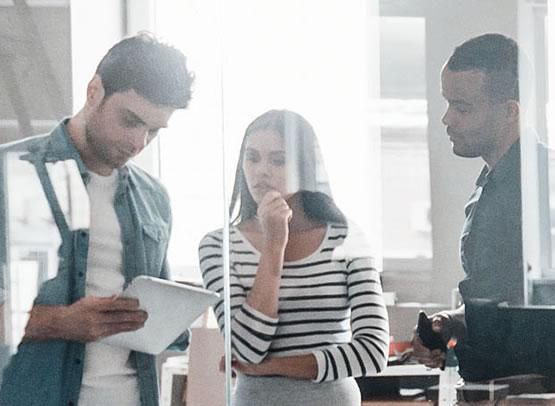 Work Life Balance
We know Work Life Balance is important!
Work belongs to life and life belongs to work. With us you can combine career and family. Flexible working time models, home office regulations and a lot of mutual trust make this possible. We offer jobs in Magdeburg, Dresden, Eisenach and Stettin.
Travel activities are incurred, but are generally limited to our locations. For young talents, we support stays abroad in the USA, Switzerland and Poland.
Health and safety is at the top of our list. In addition to activities such as healthy breakfasts or back training, we also offer insurance benefits at reduced rates, because retirement provision and a reduced occupational disability insurance represent the basic elements of long-term employee loyalty.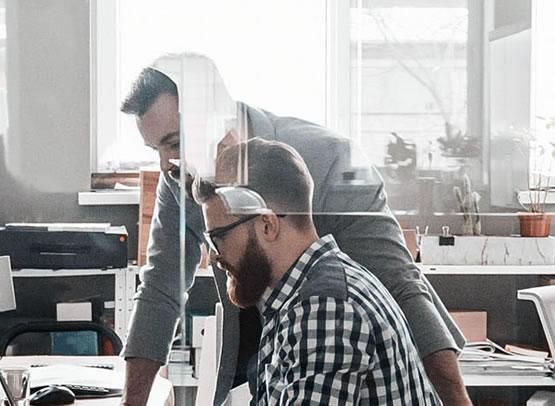 Working environment
We know the working environment is important!
The lifetime employees spend at work is immense. We therefore want to make this time as good as possible. In addition to ultra-modern and family-run offices, we also offer regular social activities. We form teams that stand by us and live with us.
Beverages and fresh fruit are a matter of course. Company events, celebrations and cordial colleagues make work what it should be - indispensable for life.
Commitment is important to us - to our employees, the company and our region. Company activities and sponsoring express this. aiio supports the FC Magdeburg and the SC Magdeburg. Joint sporting activities are just as much a part of it as support from the ranks - and our employees are there regularly.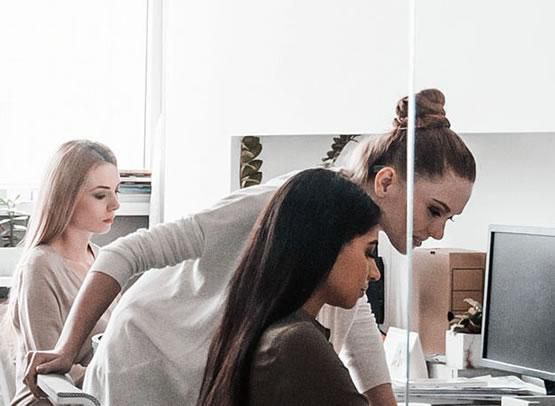 Philosophy
aiio is part of the Lintra Group:
Lintra - the name is the program for us.
Lintra stands for performance, innovation and transparency. And that's what we stand for. This is what our employees can measure us against. The world of work is changing, and we want to make our contribution. The basis of our performance lies in the expertise of the innovative people who develop software solutions at Lintra to create transparency.
Transparency is important to us. We ensure this through flat corporate structures and interdisciplinary teams.
Long-term employee retention is an essential cornerstone of our philosophy. We want our employees to stay with us because they feel comfortable. Changes are the standard and are desired! Employees have to shape them and should therefore want them. With us you profit through change.